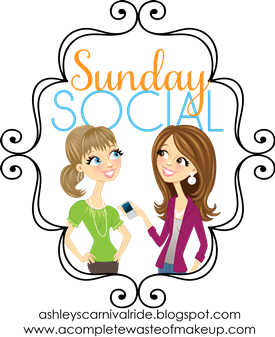 I'm linking up for the Sunday Social! You should too! Go
here
These are all about fashion!

What is your favorite store to shop at? Target seems to be the place lately. Forever 21 & Love Culture are also my faves. Whatever is cheap is where I go.
If you could afford anything and everything, which designer brand would you covet?
I'm not sure because I'm not a designer brand type of gal.

Must have closet staple?
Long tank tops from Target. I want one in every color

Favorite kind of shoes? (brand or type)

Best clothing deal you've ever gotten? (sale or amazing find)
I'm a bargain shopper, so pretty much anything I buy is a good deal lol

Style you'd love to try?
Maxi dresses . I don't know if I can pull them off